Hygiene
Awareness and hygiene campaign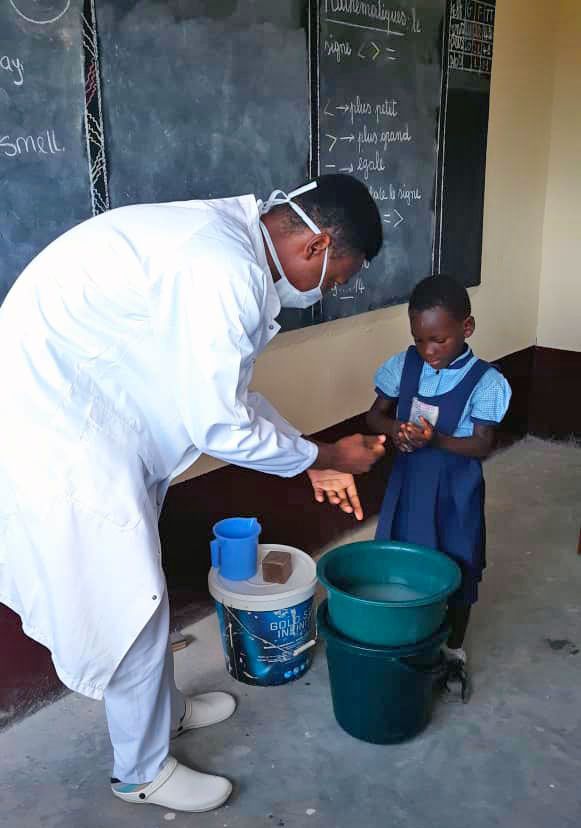 Hygiene campaign in schools: Wash your hands!
Bon Secours supports a hygiene campaign in schools. Our partner association Hope & Life on the ground in Cameroon is carrying out this campaign.
Not only in Corona times is it important to be able to wash your hands thoroughly to protect yourself from diseases. Lack of hygiene often leads to diarrhoeal diseases or parasite infections.
Two refugee children, whom we had enabled to attend school last year, died of diarrhoea. This has once again made us all aware of the importance of hygiene education in schools.

Our goal is to establish handwashing as a standard practice in schools.
Water containers and sustainable soap were purchased and placed in front of the classrooms, posters and teaching materials for the teachers were created. Donations from Bon Secours have made this possible. Three soaps are needed per class per month. One sustainable soap costs about 70 cents.
The helpers of the Hope & Life health station explain to the children both practically and theoretically how important it is to wash their hands, e.g. after going to the toilet and before eating. Posters are also hung up to remind the children to wash their hands again and again.

Hope & Life will maintain contact with teachers and the headmaster at the schools where the campaign has been implemented. The teachers also receive training and are given teaching materials. Further monitoring and refresher visits are planned.
Covid-19 Awareness Campaign

Awareness campaigns are conducted together with "Hope and Life".
40 volunteers were trained to inform and educate the population in the Douala region at events. Masks have been commissioned from four local tailors and are being distributed free of charge. Educational talks about Covid-19 are held during door-to-door outreach.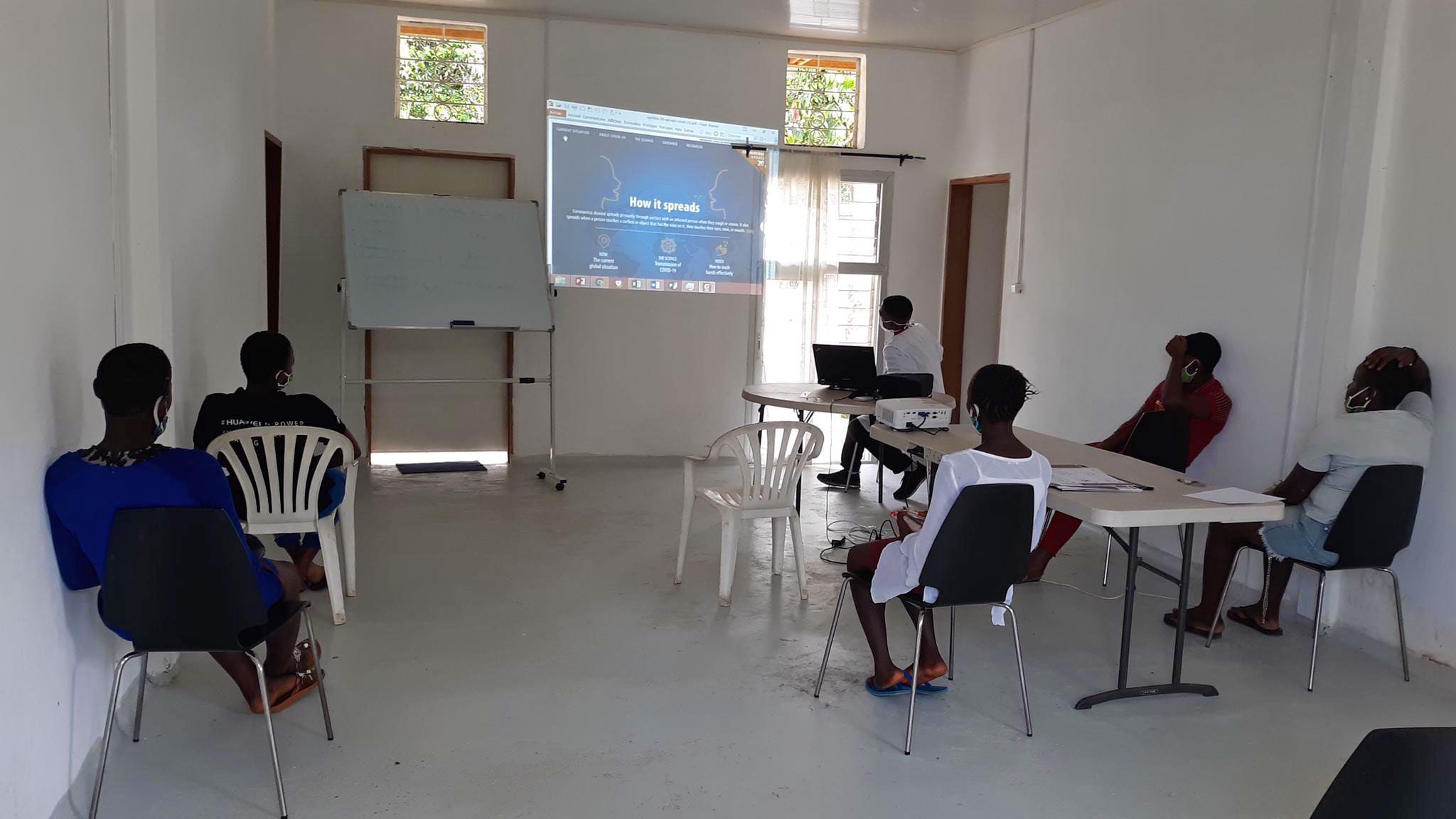 Cameroon has the highest number of Covid-19 infections in sub-Saharan Africa after South Africa.Join us in supporting our partners in Cameroon with donations for awareness campaigns.

DONATION ACCOUNT
Bon Secours Kamerun e.V.
Keyword: Hygiene
Raiffeisenbank Voreifel e.G.
IBAN. DE77 3706 9627 5743 0310 18
BIC. GENODED1RBC